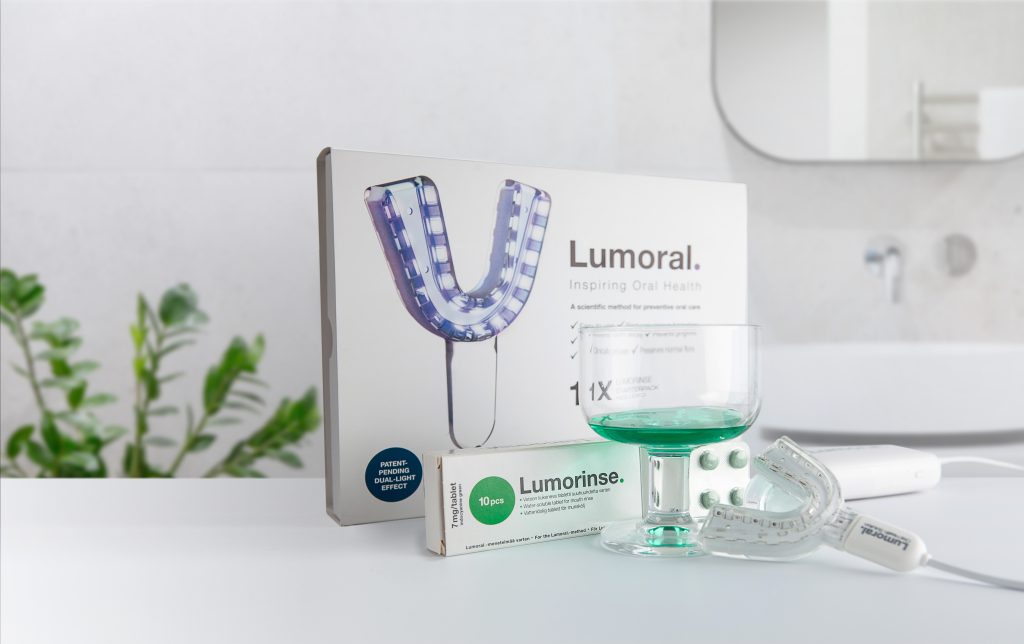 Koite Health boosts presence in Scandinavia; signs Lumoral® deal with Danish medical and dentistry product distributor
Finnish health technology company Koite Health Oy has signed a distribution agreement with a Danish distributor of specialized dentistry products in the tissue regenerative and surgical fields, such as dental implantology. Following the accord, Puredent ApS will also offer Lumoral® – the latest technology for improved oral health self-care – to consumers and oral health professionals in the Danish and Icelandic markets.
– Common to the solutions that we offer is that they can differentiate clinics from other clinics and help their patients reach better oral health, says Thomas Boas, Founder and CEO of Puremedical Group ApS.
Puredent is part of the Danish Puremedical Group – a company that operates in the dentistry, medical and veterinary fields. Thus far, the company's dentistry business has offered solutions mainly for the dental repair and restoration segments. Following the Lumoral agreement, Puredent will focus more marketing efforts on the continuously growing preventative oral care market in Denmark and Iceland. 
According to Boas, Lumoral is a unique product that helps prevent and treat common oral diseases such as gingivitis, periodontitis, and dental caries. 
Dental caries is the most common infectious disease in the world. According to the World Health Organisation (WHO), severe periodontal diseases are estimated to affect around 19% of the global adult population, representing over 1 billion cases worldwide. The main risk factors for periodontal disease are poor oral hygiene and tobacco use.
Boas notes that Lumoral fits well in the company's product line as more and more dentists and medical physicians are beginning to understand the close link between oral and general health. This also means that a growing number of dentists are starting to put increased emphasis on oral disease prevention.
Boas stresses that the current dental market situation differs from the pre-Covid-19 era five years ago. This is when Puredent first sought to enter the preventive oral health market with an innovative diagnostics test that reveals whether a person has periodontal disease or not in their mouth. The so-called Matrix metalloproteinase-8 immunological test (aMMP-8) developed by Dr. Timo Sorsa – Professor of Periodontology at Helsinki University and Karolinska University – helps detect whether there is a periodontal degradation process taking place in a person's gum pocket before it is even possible to see visually.
Professor Sorsa is one of the most respected periodontal researchers in the world. He has been developing and patenting many solutions for treating periodontitis, including the most validated clinical test for active periodontitis identification. 
– The market in Denmark was not ready then, but it is ready now. Increased knowledge of the link between oral diseases and general health encourages oral health professionals to provide early diagnosis and preventive care. This is where both the antibacterial Lumoral method and the aMMP-8 diagnostics test come in handy,  Boas notes.
According to Boas, even the Danish Association of Dentists is pushing the "Healthy Mouth, Healthy Body" theme today.
– Lumoral is a novel product category in preventative oral care. Minimal effort can have a significant effect. If you look at this from the dentists' point of view, Lumoral is a way to improve their patient's overall health as home care between the dental appointments.
According to Boas, the signed distribution deal helps to bridge Puremedical Group's dentistry and medical businesses closer together and create synergy benefits.