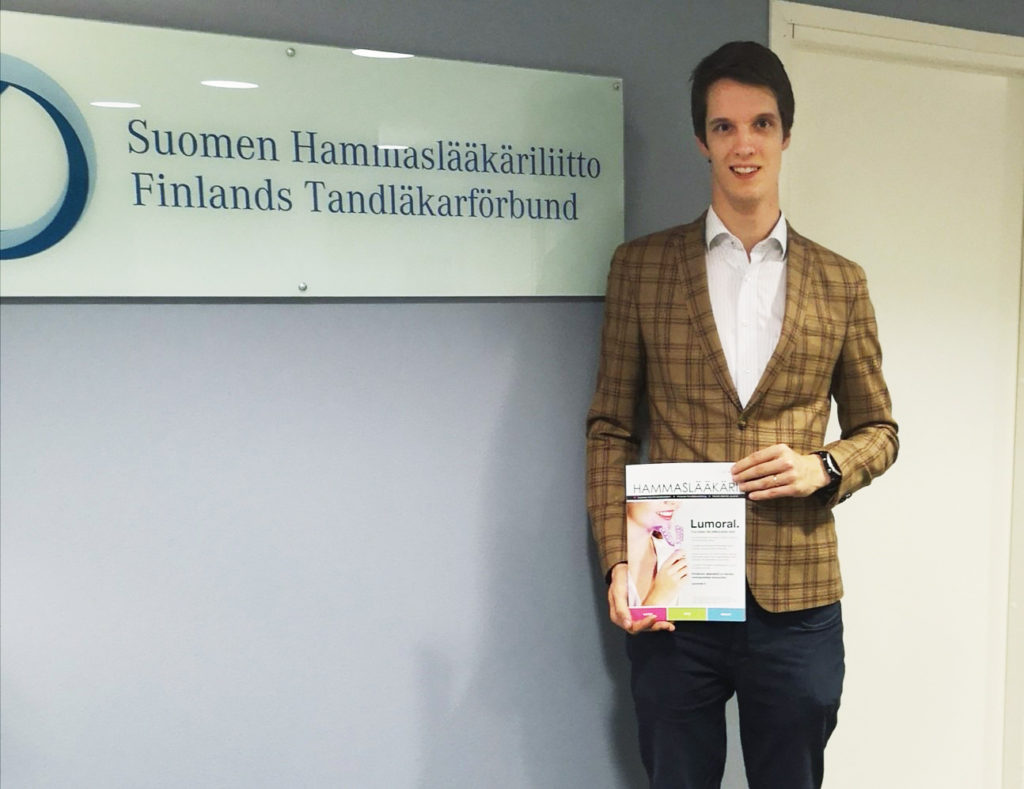 Koite Health had the honour of being invited to attend the party appreciating the former and the future Executive Director of the Finnish Dental Association.
Henna Virtomaa took over, as the former executive Matti Pöyry retires from his role. Virtomaa's previous position was as a Chief Dental Director in Vantaa Kaupunki, who according to the media, "lost" their Director to the Association. The executive director has a great responsibility in implementing the Dental Association's strategy, promoting oral health in the population, influencing on health and education policies by defending issues concerning oral health care.
These are core issues to Koite Health as well, as we continue to promote overall health through our innovations, starting from oral health with Lumoral.
We congratulate Henna Virtomaa for the well-earned nomination and thank Matti Pöyry for our collaboration with the Association.