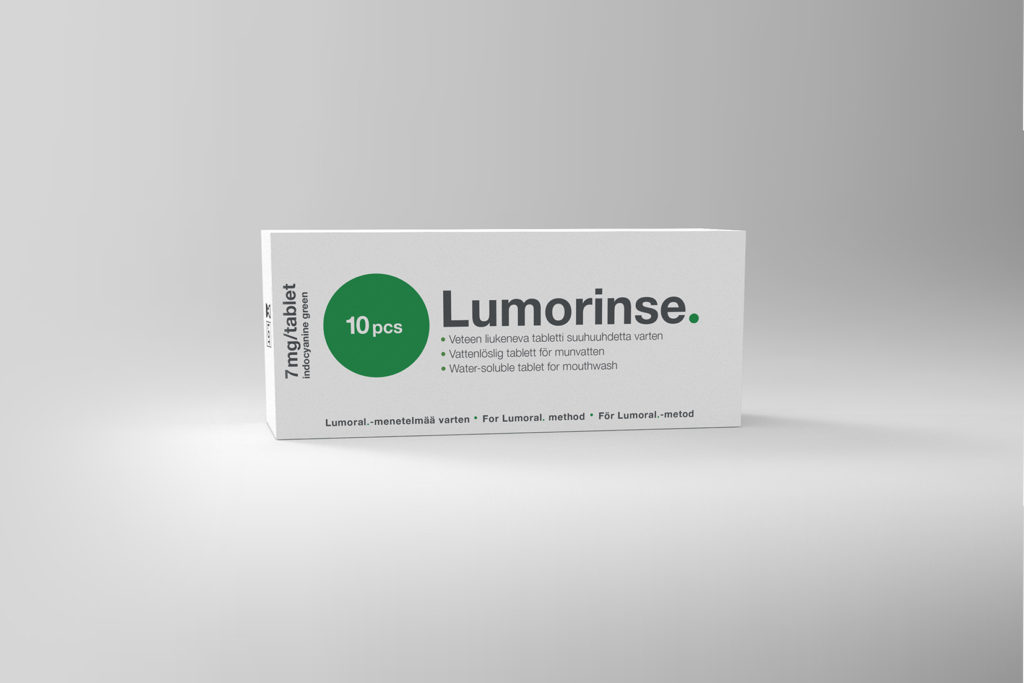 We are delighted to announce, that Koite Health Oy has now registered a CE mark for Lumorinse® in the EU. We confirm, that it meets the European performance and safety standards for medical devices. Lumorinse® is used together with Lumoral® to prevent oral diseases such as gingivitis and dental decay.
Lumorinse® is a green mouth rinse, designed to be activated by light. Combined with the patented Dual Light of Lumoral®, they produce a professional-level antibacterial action. Lumorinse® is suitable for regular home care use.
The active ingredient in Lumorinse® is indocyanine green (ICG), a water-soluble, photosensitive colourant. It is widely used in medical diagnostics, such as cardiac surgery and dentistry. It gained FDA-approval already in 1959. Indocyanine green does not get absorbed in the digestive tract.
Lumorinse® will be available together with Lumoral® during spring 2020.
Lumorinse® and Lumoral® are trademarks of Koite Health Oy.